Who am I ?
Hello,
Allow me a minute to introduce myself... My name is David Ayral. I was born in Geneva (Switzerland) in 1973, and now live in the Tarn area (I just can't stay in place!).
My original training is as a completely self-taught digital artist (school didn't want me...or was that the other way around...), but I decided some time ago to devote myself to what I'm really passionate about: miniatures!
My inspiration most often comes from heroic fantasy, science fiction, and roleplaying games, etc., which allow for rich themes whose only limits are the imagination...
These days, I spend most of my time painting and sculpting miniatures, and once in a while I get to do some digital art commission.
That's about it. Enjoy my site – see you soon...

David a.k.a Anakron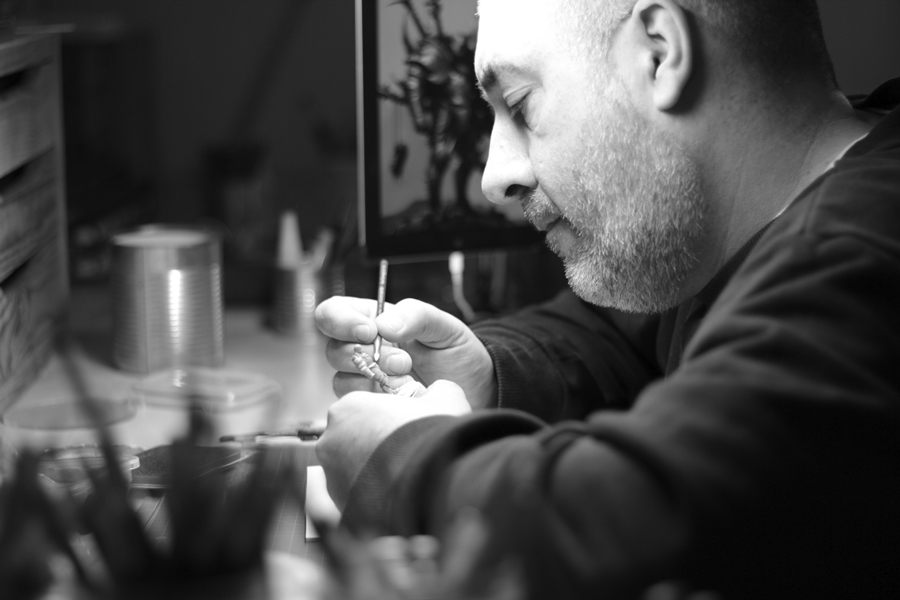 ---