When paint is stored for long periods of time, pigments tend to settle at the bottom of the pot. When that happens, shaking well is essential to get a fluid and homogenous paint.
After a while, it becomes kind of annoying to have to do that and the result isn't always good, meaning you have to start over again a number of times.
---
Get diameter 5 stainless nuts (because they don't rust. Don't bother with the bolts to go with them). The cost should be about 3€ for 40 in all good DIY stores.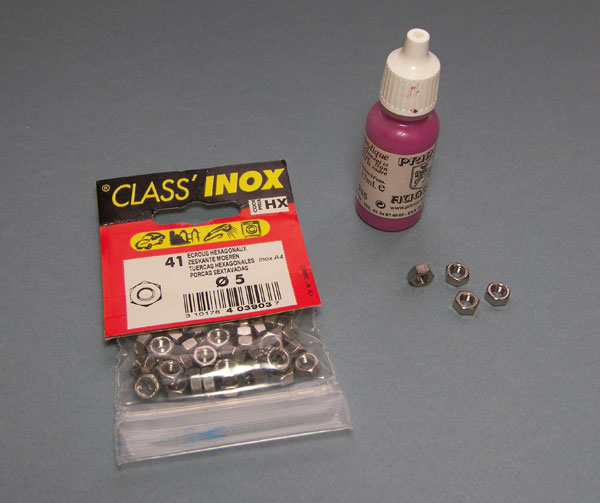 ---
Remove the eye-dropper tip from the paint pot (in this example, I use Vallejo/Prince August pots, but the trick works with all other pots too).
If the tip is hard to remove, you can use a small pair of pliers to help (be careful not to crush the tip).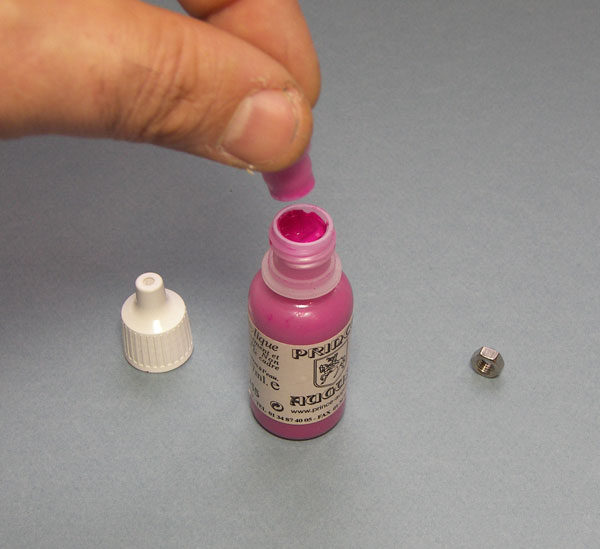 ---
Put a nut in the pot and place the tip back on.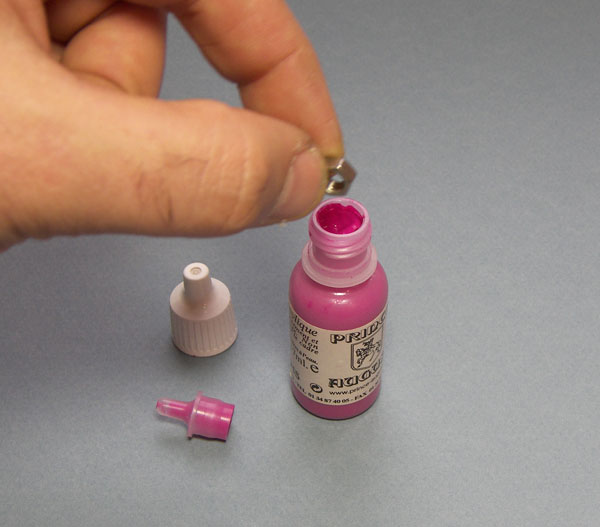 ---
And there you go – it's all good, now you just have to shake a bit!
The nut works as a shaker inside the pot and helps to mix the pigments/bonding agent.
Now you're sure that your paint will be mixed properly!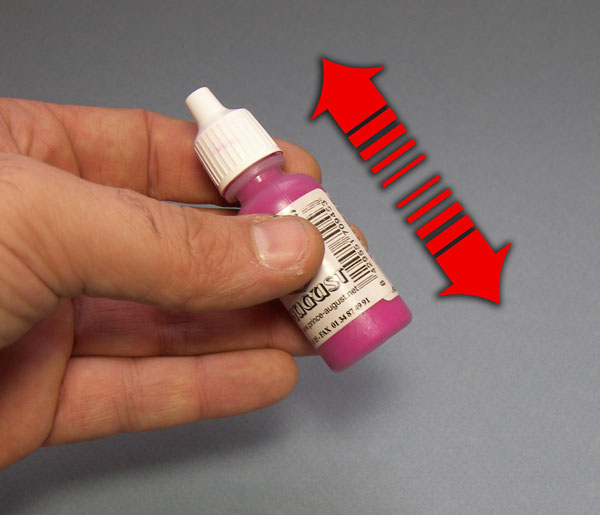 Tutorial translated by Eric HARLAUX