A little tip to protect the color reference of your paint pots in order to find them again easily as they get older.
---
As with any fan, you probably own a large number of paint pots of various brands.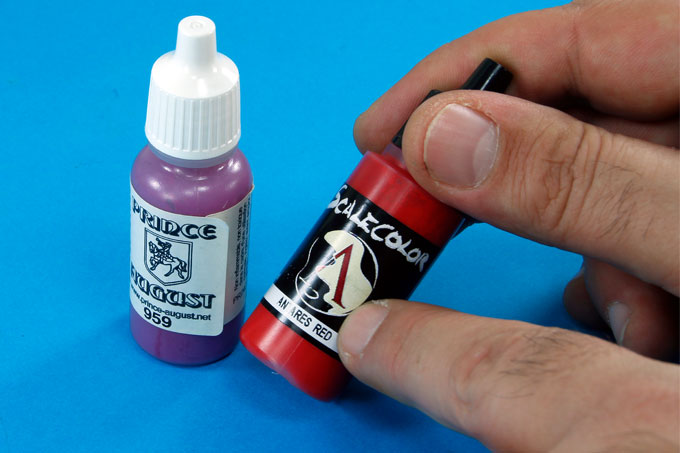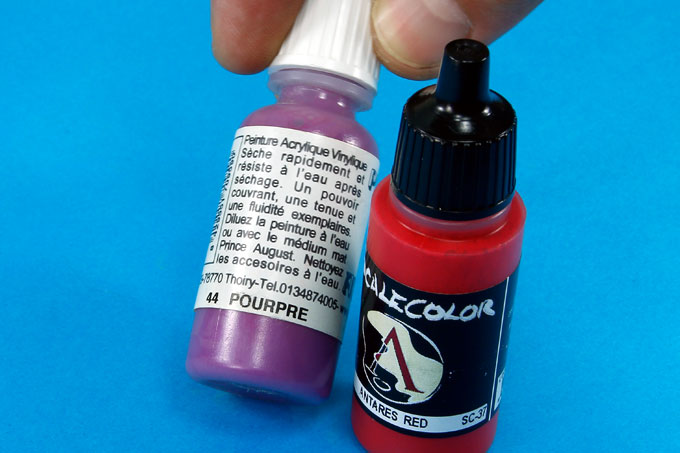 ---
But with time, the pots labels get damaged and the color reference of your paint pots has a chance of getting worn out. When your paint pot is near the end of its useful life, it even often becomes hard to remember the exact color reference.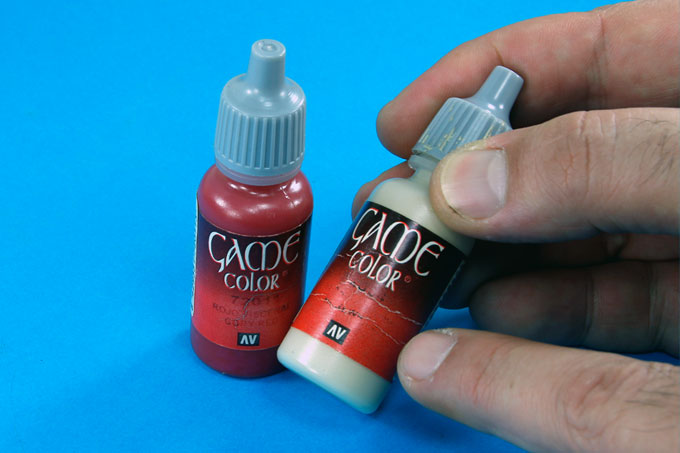 ---
So here's a simple tip to apply which will allow you to keep your paints' reference intact For this trick, you'll just need a roll of tape.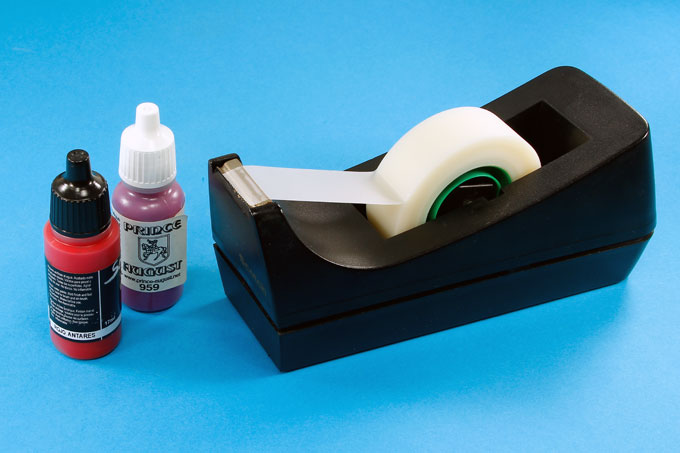 ---
Cut a tape length of about 7-8 cm (depending on your pot's diameter).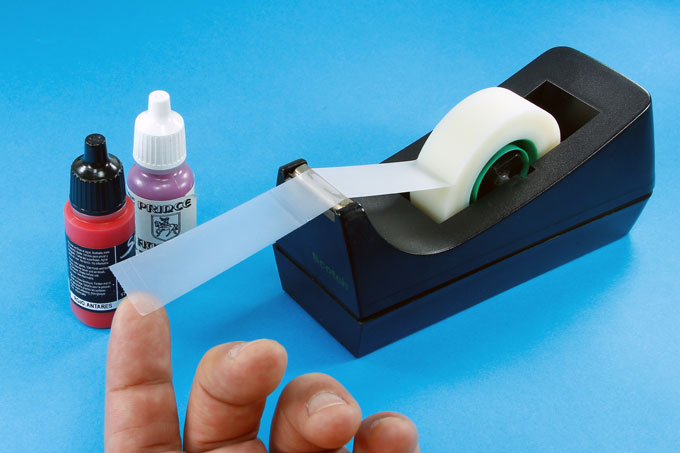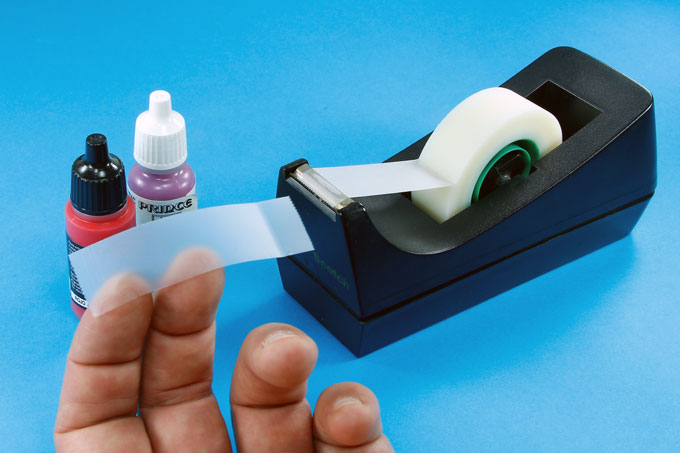 ---
Then, simply roll the tape around your paint pot. Make sure that it goes slightly over the label on the plastic for it to hold better over time.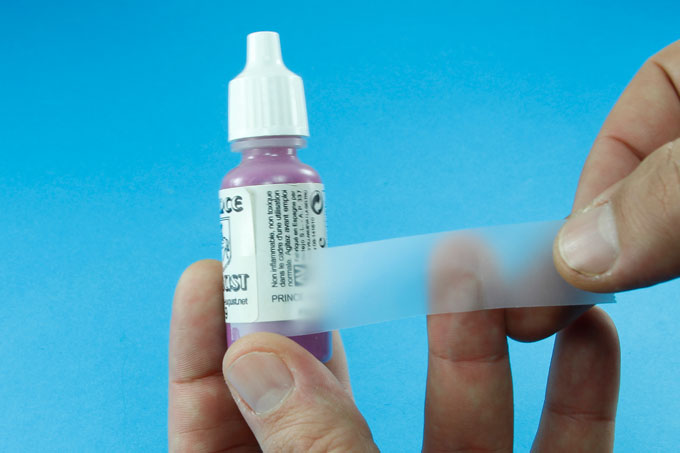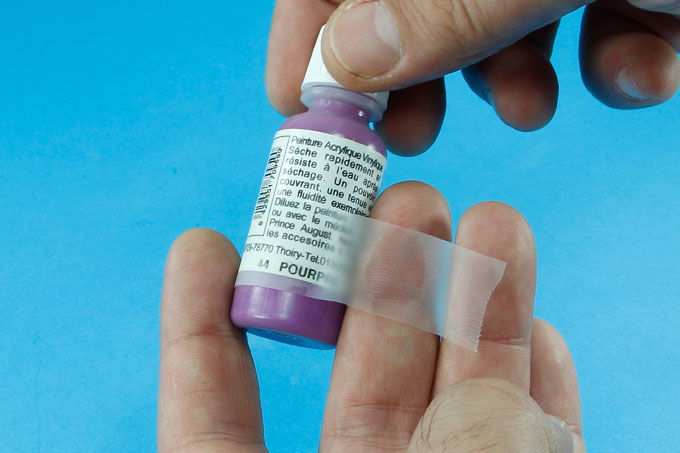 ---
You now only need to repeat this for all of your paint pots.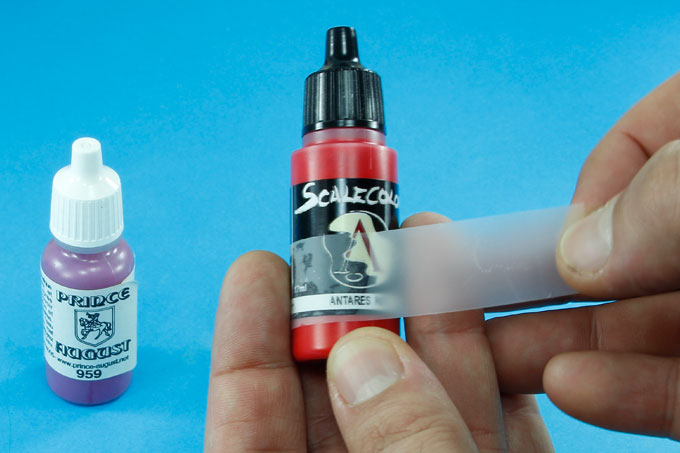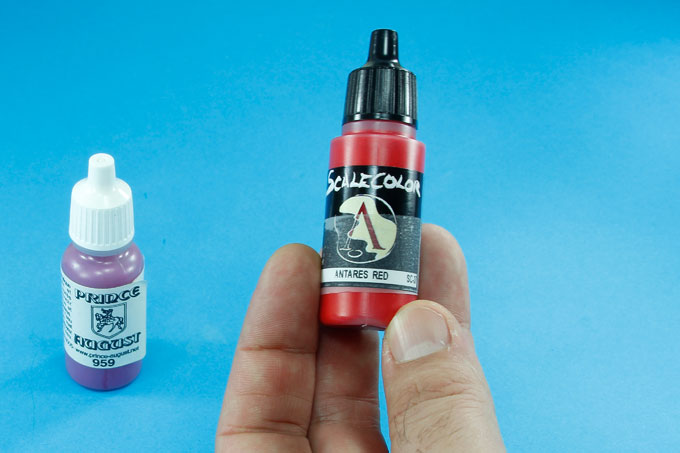 ---
Here you go - that's really easy... Now the color reference on your paint pots should hold for quite some time, and it'll be easier for you to find them if you're looking for a specific color.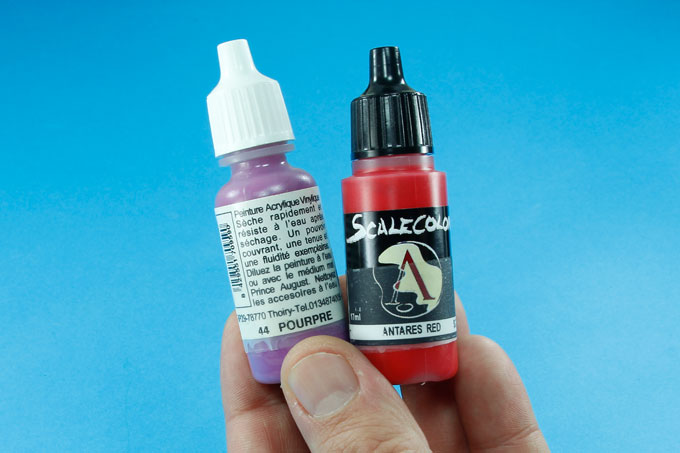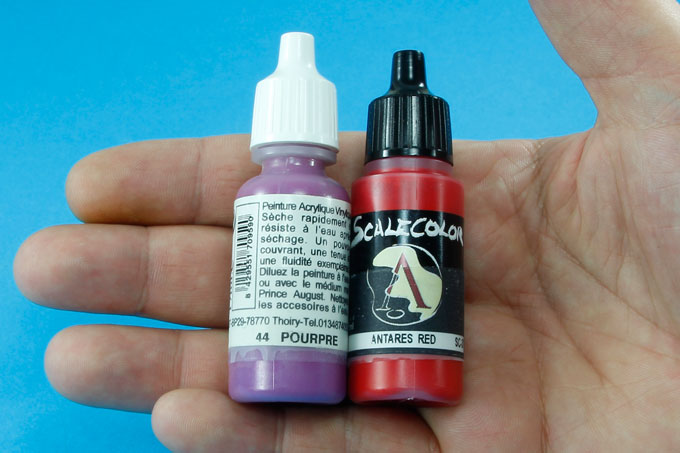 Tutorial translated by Eric HARLAUX